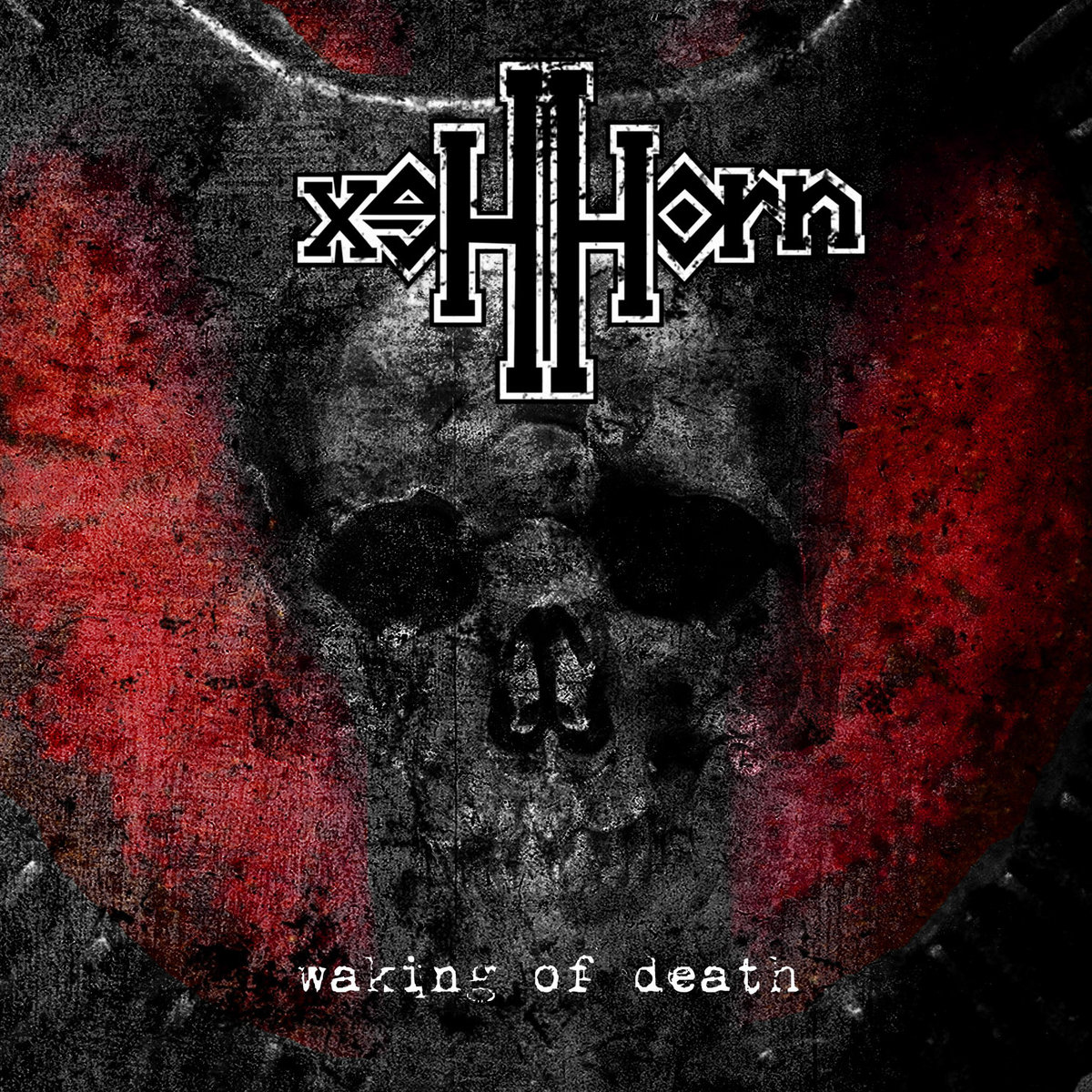 Question(s)



1. Introduce Yourself (Name, Location, Position, etc.)
Edward, vocalist in HexHorn, thrash & death metal band from Poland
2. When & what inspired you to start composing music?
Well I always wanted to play metal music, since I was ten maybe later. When I was 16 I get my first guitar, however my first contact with the band was some about 7 years ago, when I joined to symphonic black metal band Hegeroth.
3. What band(s) influenced your music the most?
Hmm for me as the old black metal fan was always the most important bands from this kind of metal, for example Emperor, Behemoth,Arcturus or Cradle of Filth, however in my discography u can find an albums from every kind of metal, death, thrash heavy and others. I love all metal :-)
4. Which band(s)/album(s) are your favorite?
Well As I told you before: Emperor, CoF, Behemoth,Arcturus or even Messiah, Samael and others :-) there are so many bands which influenced me that I can't even count them all :-)
5. What are your favorite genres of music?
Black and death metal. I like also a classical music
6. How long & often do you practice instrumentally?
Me as a vocalist have not some special times when I should to scream, growl for a practice. I'm doing it only during HexHorn rehearsals...rest of the band practice each day.
7. Do you have difficulty balancing your musical career with your personal life?
Haha it is definitelly not a career, we are doing this for fun that's all however, there are situations when we have to choose between our free time with families or rehearsal and live shows..it is difficult sometimes.
8. Have you ever played live in concert? If not, do you ever desire to?
Yeah we trying to play live concerts with HexHorn one or two times in month, but yeah we desire to play huge live shows...im dreaming about some huge metal festival :-)
9. Do you have any tips for other aspiring musicians?
There was a song of one great band Beastie Boys : Fight for your right :-)
And this is our tip: Fight for your right to be happy and do everything to make your dreams come true....it really helps. When u will believe in yourself everything will be much easier.
10. Are you involved in other musical projects/bands? If so, what were they?
Yeah still exists Hegeroth which was/is some kind of mother of HexHorn ( musicians from this band created HexHorn) , there is also still active my other project called Cult ov Mora ( industrial black metal)
11. How much improvement do you think you've made from your first album up until your current compositions?
It is our first album, about improvements we will talk later...when another album will be relased
12. Should we expect another album? If so, approximately how long until its release?
Yeah I'm sure it will appear, maybe until the end of next year? Time will tell
13. Which one of your songs are you most proud of?
Chemical War...I love this song.
14. How did you come up with the name "HexHorn?"
Well guys wanted a name which will be easy to remember and good sounded...nothing more, so they took some words connected them and it is how it happen.
15. How did you come up with the names & themes for each one of your albums?
As I told before it is our first album, themes for the songs appeared when I listened to the songs, at first was music and later I wrote txts, for two songs lyrics were already ready so I needed to prepare only 7 texts... it took me some about three months I think.
16. Were there any events/circumstances from your childhood that either positively or negatively influenced your work?
Well, I don't remember :-)
17. What's the story behind the formation/creation of "HexHorn?"
HexHorn was created by Bene and Bila when there was no possibility to play live with Hegeroth. Bila took a drum ( originally in Hegeroth was a vocalist) invited their old friend Maziak, Fen stayed as an old Hegeroth bassist and decided to form another band with the old good sounded thrash and death metal which always brightened deep in their old metal hearts :-) They invited me later in 2016 when music was done. Six months later we released our debut album.
18. Do your family & friends enjoy your music as "HexHorn?"
Haha I have no idea..friends and family will always tell that they love your works...is it the truth? Ask them :-)
19. Where can we find your discography for sale/download?
Our album is available to buy at our label store
http://store.vianocturna.com
You can listen to us also at Tidal, Spotify, Bandcamp and buy our songs at google.play and amazon...well I think that our music is everywhere :-)
20. What are the plans & goals for "HexHorn" in the future?
Record next great album and play some great metal festivals :-)
21. Are there any final comments you would like to add?
Stay Heavy and listen to good Polish metal music
*Thanks very much for your time & the opportunity to do this interview! Keep up the great work, I can't wait to hear more!*





Check Out Hexhorn Here!


Facebook
Bandcamp


Interview Conducted By
Dylan Gallus (Metal Mayhem HQ Owner/Founder)