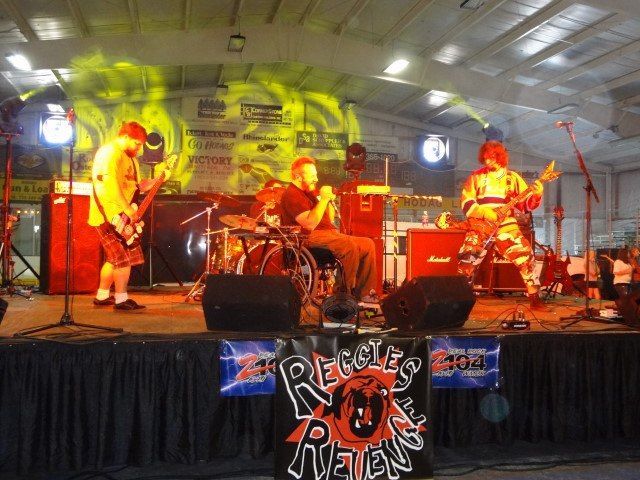 Question(s)
1. Introduce Yourself (Name, Location, Position, etc.)
Andrew Sommers, Rhinelander. Bassist in "Circle of Willis" & Singer of "Reggies Revenge"
2. When & what inspired you to start composing music?
Always been interesting in creating, be it graphics, film, & music.
3. What band(s) influenced your music the most?
As far as Reggies Revenge, mostly inspired by classic 80's punk bands such as Dead Kennedys, Misfits, Bad Brains, Minor Threat.
We also did a few GWAR shows because they encompasour vision of over the top , high energy shows. As far as my Bass influences, I would have to say TOOL, the Melvins and Butthole Surfers.
4. Which band(s)/album(s) are your favorite?
pretty much love anything that Tool, Melvins, Red Fang does. Just to name a few. There really is too much great music out there to name them all.
5. What are your favorite genres of music?
Punk, Metal, Stoner Rock. Also, have a soft spot for 80's pop
6. How long & often do you practice instrumentally?
Circle of Willis tries to get together once a week. Half that time is spent grilling out and enjoy each other company.
7. Do you have difficulty balancing your musical career with your personal life?
Not too much, my girlfriend is very supportive.
8. Have you ever played live in concert? If not, do you ever desire to?
Have been playing live for about 15 years with a few bands. My first band was called "THEE" a psychodelic metal band very TOOL influenced. Also was the original bassist in a local cover band LOCRIAN.and currently Reggies Revenge & Circle of Willis
9. Do you have any tips for other aspiring musicians?
"Just do it" as they say. I never thought i would have the balls to get on stage especially singing. But just said what the heck and let my love of music drive me.
10. Are you involved in other musical projects/bands? If so, what were they?
Have been talking with some guys about a new project coming up. will have to get back to you on that.
11. How much improvement do you think you've made from your first album up until your current compositions?
I think we get better every time we play. (both bands)
12. Should we expect another album? If so, approximately how long until its release?
Working on recording an ep soon with Circle of Willis; also maybe in next year with Reggies Revenge.
13. Which one of your songs are you most proud of?
That is hard to say, they all have a piece of my heart.
14. How did you come up with the name "Reggies Revenge?"
My pug REGGIE always hung around during all the practices, so kinda felt like he was an extra member. He also has that punk rock attitude.
15. How did you come up with the names & themes for each one of your albums?
When thinking about punk songs, i try and pick a topic that moves me, if I'm not emotionally invested, why would anybody else be.
16. Were there any events/circumstances from your childhood that either positively or negatively influenced your work?
Being in a bad auto accident and becoming paralyzed made me realize how short life is, and to use the remaining time i have doing things I enjoy. Not worrying about what other people think has been very freeing.
17. What's the story behind the formation/creation of "Reggies Revenge?"
When i moved back to the area from Las Vegas. I missed jamming and playing music. I hooked up with some old friends and we put together a MISFITS tribute for a Halloween party.
Was so fun we just kept jamming, adding all of our old favorite punk classics. The rest is history.
18. Do your family & friends enjoy your music as "Reggies Revenge?"
We have had great responce to our shows. We still are amazed on the responce every show. Thanks to all our great fans!!
19. Where can we find your discography for sale/download?
(coming soon)
20. What are the plans & goals for "Reggies Revenge" in the future?
We are planning on doing more original material and getting some more recordings out there.
21. Are there any final comments you would like to add?
Just like to thank everybody who shows interest in what we do. And making our shows amazing. Really keeps us motivated to do more.
And thank you personally, you are a true fan. Love seeing you front and center, really pumps me up to give it my all.
*Thanks very much for your time & the opportunity to do this interview! Keep up the great work, I can't wait to hear more!*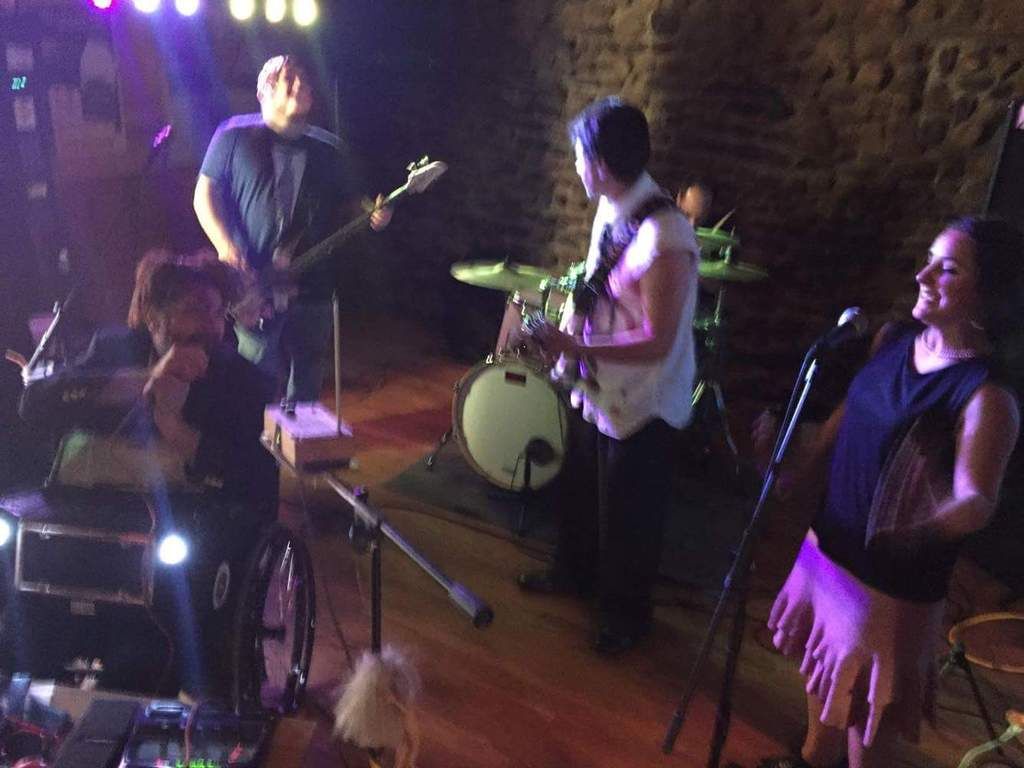 Interview Conducted By
Dylan Gallus (Metal Mayhem HQ Owner/Founder)